Toward a Liberal
Democracy in Israel
A NETWORK GROUNDED IN POLITICAL AND IDEOLOGICAL PARTNERSHIP TOWARD PROMOTING LIBERAL DEMOCRACY IN ISRAEL
IDEA: The Center for Liberal Democracy, was established in 2017 to promote liberal democratic agendas among the public sphere in Israel.
IDEA works toward establishing long-term infrastructure for the liberal democratic camp in Israel, by developing a network of leaders who hold senior public positions in civil society organizations, the public sphere, local government, national ministries, the media, the cultural realm, the private sector, and political parties.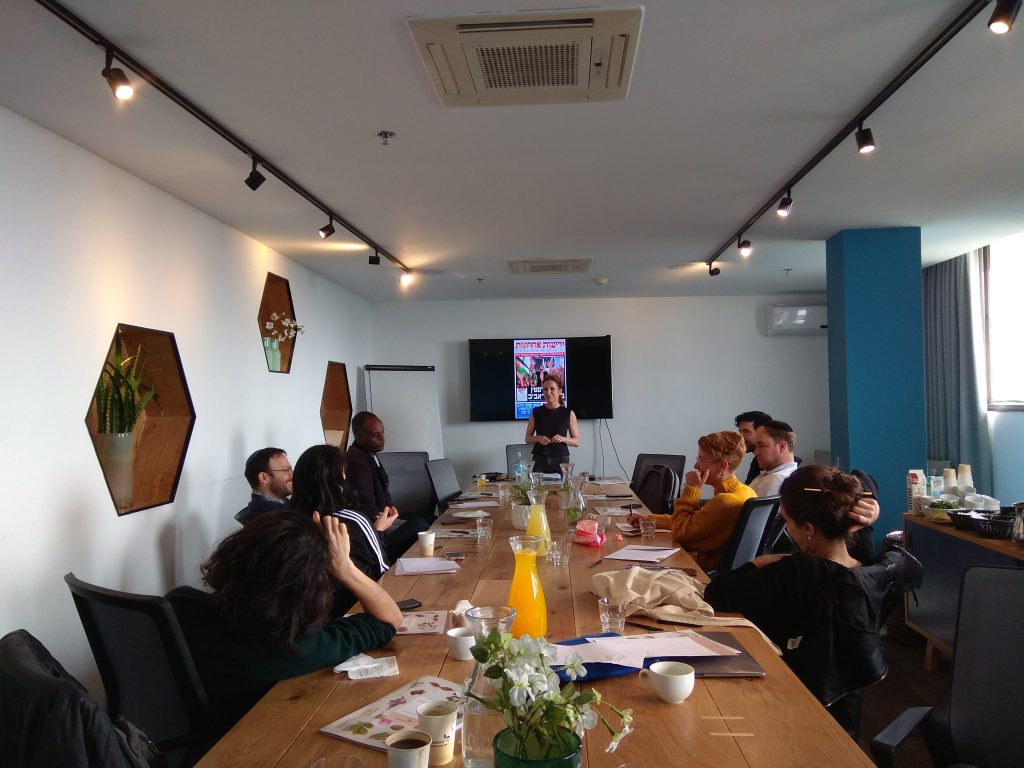 Meaningful impact on the public sphere in Israel, requires the coordination of a broad political camp that acts on the basis of a unified ideology. IDEA's mission is thus to support the development of dedicated leadership with a solid identity, clear ideological stance, and institutions that work to promote liberal democracy in Israel
Strategic thinking
groups
Political and ideological training
for the camp's pillars of leadership
Creation of a shared language and vision
Establishment of a broad intersectional ecosystem
Professional development
for effective work
Promotion of partership, cooperation,
and coordination, among the camp's various players
IDEA's Alumni Network includes over 200 individuals who have attended one or more of its thinking groups or training programs. All alumni hold senior public positions in various realms ranging from civil society to local government; national government ministries; the media; arts and culture; the private sector; and political parties.
The Alumni Network is a political home and base for professional development, through which various forums and working groups operate. The network's activities focus on offering alumni diverse platforms and tools to effectively implement shared political work.
IDEA offers ideological, political, and professional training programs for public leadership and senior officials in various realms.
A non-academic course that offers training for students, pre-service teachers, and officials with experience in informal education
A professional and ideological training course on political spokespersonship and working with the media.
A program that trains leaders among the liberal democratic camp in Israel to more effectively impact the public and political sphere